When building a new home or renovating. Consider these tips for your next bathroom. Try a wet room, where the shower area blends into the greater bathroom space, this will make the bathroom feel larger and you will have less glass to clean! This is always a winner for me. However do make sure that the drainage has been fully considered as you don't want to see water falling and pooling outside the shower area.
Builder, GJ Gardner Homes Tweed Heads, Colours Lee and Allan Design
A wall mounted cabinet will increase the sense of floor space and also ''lighten'' the visual bulk of the bathroom, therefore making the room appear larger.
Builder, GJ Gardner Homes Tweed Heads, Colours Lee and Allan Design
Why not hide the storage unit above your basin by using a wall mounted shaving cabinet that is recessed into the wall. You gain the added benefit of the mirrors which help to reflect light and storage that is at eye level and easily accessible.
by
Ceiling mounted showers give a heighted felling of space. They can however be some what impractical for women. Therefore why not consider a Twin Shower, you gain the benefit of a dual shower, height and a touch of opulence at the same time.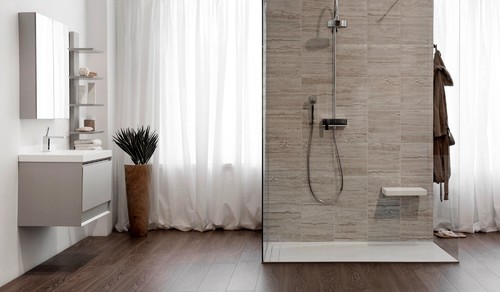 by
Install a niche (or two) in your bathroom. They are a great way to store your favourite bathroom products and also add a little wow factor to the space. Try a long horizontal niche running the full length of your shower wall or above your bath.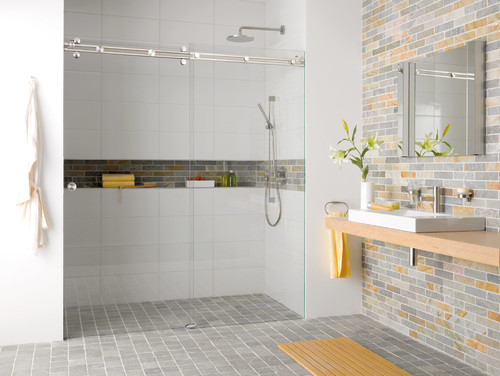 by
Vancouver Specialty Contractors
Finally, your bathroom should not only be functional but should also be a space to retreat from the world and become a bit of a pamper zone.